Public sector
Worried about handling files with sensitive information?
With security and ease of use in focus, we offer public sector organisations a Swedish cloud service. We make it easy to store and share files in compliance with GDPR.
Storegate is recommended by eSam as a provider for cloud document storage.
Manage documents and share files in a cloud service with built-in compliance.
Secure storage of sensitive information
As society undergoes digital transformation, so do tough regulatory requirements for managing information in the cloud. Storegate's Swedish cloud service for the public sector is adapted and approved in accordance with data storage requirements and current regulations such as the General Data Protection Regulation (GDPR).
Our Swedish cloud service opens up a whole new way for online document management and collaboration. We offer a modern cloud platform where your organisation can edit, share and save files under Swedish law. We guarantee that the data you save with us will be protected, stored and managed in accordance with the legal requirements and regulations imposed on your business.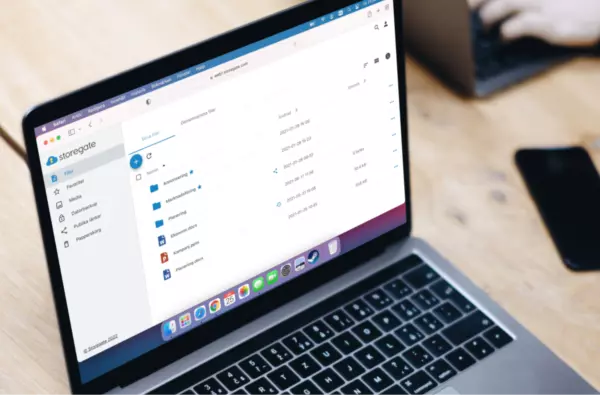 We soon realised that there was a lot of uncertainty about how the legislation will look over time, especially given the GDPR, the CLOUD Act and eSam's expert opinion on the use of cloud computing in the public sector.
- Mats Lange, Procurement Officer
Strängnäs Municipality
Evaluate in a SAAS-based Poc environment
Storegate offers authorities, regions and municipalities to access Storegate services in a SAAS-based PoC environment to test the service. Want to know more? Fill in your email address and we'll be in touch shortly.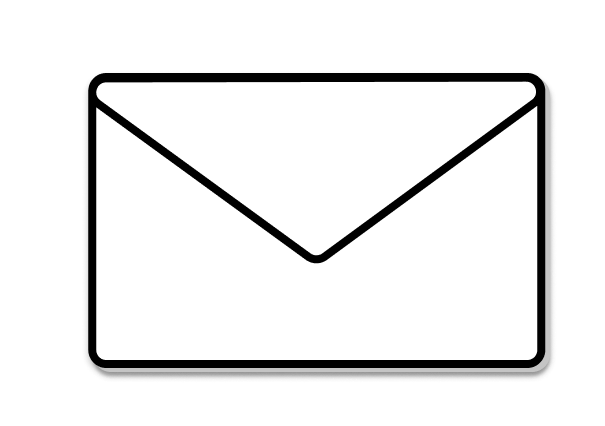 Meets GDPR requirements
For those in the public sector with specific security and data storage requirements, Storegate offers a cloud service with built-in compliance.
When you store information in our Swedish cloud, you can be completely confident that your data storage complies with the GDPR data protection requirements. The US CLOUD Act can in no way force us to disclose your data to a third-party country.
But all information stored with us is secured in Sweden and in systems that are 100% owned by Storegate. We promise you that the information you store with us will not be processed for any other purpose than storage. Important aspects to consider to ensure full compliance with the GDPR.
100% control over files with personal data
By choosing the right cloud service to manage documents such as sensitive information about local residents, patient data or other important student information, you don't have to worry about mishandling data if you work in a public sector organisation. Storegate offers several smart features that give you 100% control over your personal data:
Secure document management
With a structured and easily navigated document management, your organisation can achieve more efficient and secure file storage. In our cloud service, users can thus edit and collaborate on Office files while saving important information under Swedish law.
For security and regulatory reasons, we have built-in features such as event logging, version control and a protected recycle bin that secures the files you've discarded.
All users will always have access to the latest edited version and also have a secure tool for sharing and collecting files. With us, you can ensure that your organisation complies with current legal requirements such as GDPR as well as other internal security regulations.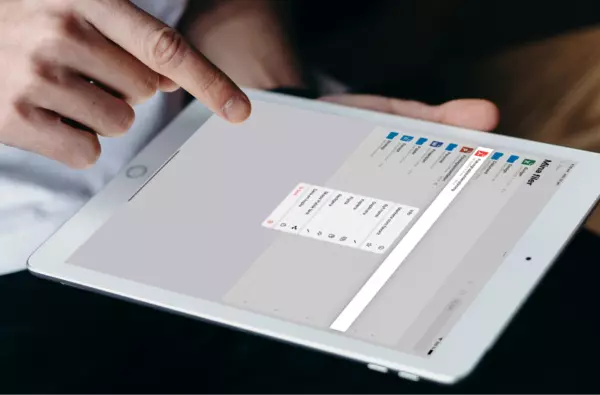 Storage in Sweden under Swedish law
As a Swedish cloud service, we develop our own services and store all information in Sweden.
A Swedish cloud service for public sector organisations.
eSam-recommended
Storegate's Swedish cloud service is one of the solutions given the green light in eSam's report. With our service, Swedish authorities do not have to worry about the risks of transparency from foreign powers through regulations such as the CLOUD Act, FISA 702 or the invalidation of the Privacy Shield.
Now all businesses, public and private, can benefit from the advantages of digitisation while meeting data retention and compliance requirements. We make document management and digital collaboration with internal and external organisations both easy and secure.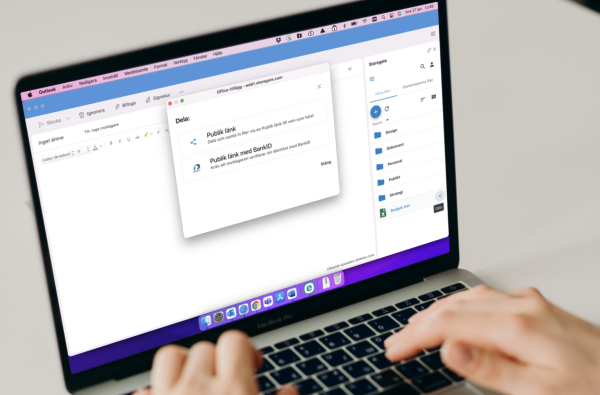 The aim of this service is primarily to manage data between us and our partners in a seamless way with high IT security and full compliance.
- Ulf Gustavsson, IT Supplier Manager, CSN
Flexible collaboration tool
With us, public sector organisations get a modern cloud platform that makes it easy to manage files in an optimal and secure way that will have a positive impact on the entire organisation.
Together with the tools we offer in our Swedish cloud service, your colleagues, students, medical staff, etc. can work in the cloud both via the web but also via the explorer, much as if the files were on your own computer.
Our service supports a modern labour law that meets the requirements of mobility, productivity and security. With Storegate, all employees, whether they choose to work from home, in the office or elsewhere, can store, share and collaborate on files.
Share files safely and securely
You probably have staff who want to share information with each other from different geographical locations. With our file sharing service, you can easily send large files from the cloud via email or a secure, password-protected link.
Both individual employees and entire workgroups can create public distributions of specific folders and documents to internal or external recipients. We also offer file sharing but protection by Sweden's largest e-ID system by far, namely BankID.
Plus, with Storegate's popular built-in file sharing feature, you can even share documents on the go, directly from your iPhone or Android device. Whether you're a municipality, county or government agency, you can feel confident that you're in control of your shared files.
Easy backup
There are many advantages to saving and editing your files in our Swedish cloud service. One important tool that is easy to forget is to make a copy on your computer. Backing up, or another word like taking a backup, is an important tool to use in case something unexpected should happen.
To avoid losing files that, for example, employees around the organisation have stored locally on their computer, it is a good idea to have regular backups. If your computer breaks down or no longer wants to start, the only way to recover information is to back it up.
The same applies if the organisation is exposed to viruses, ransomware, fire or other malware. In order not to lose files that can be crucial for daily operations, it is incredibly important to also secure the data you store outside the cloud.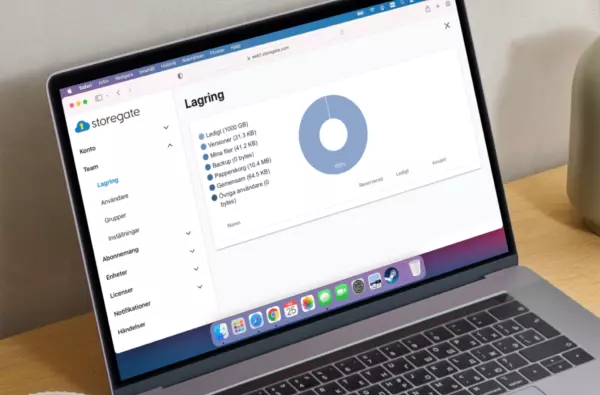 Support
As a business customer, you'll get personalised help to find the right solution and get started with all our services. Our knowledge base makes it easy to find answers to common questions or get in touch with our support. We'd love to talk to you!
"Named Europe's best cloud service for Swedish businesses"
by IDG Techworld.
Security-rated data centers in Sweden
Data protection and information security permeate all our various internal work processes. We set high standards for our services, data centers, staff and all the equipment we use. Everyone at Storegate thinks and values security in every decision and step we take.
At Storegate, data never leaves the country. We meet the highest security standards by not sharing data to third countries and all the information stored in the cloud is protected on duplicated servers in security-rated data centers in Sweden.
The security of our service means that most customers in healthcare, research and education can choose Storegate as their secure cloud service provider.
Providing services under framework agreements
More and more municipalities and authorities are discovering the benefits of using a cloud that stores all information in Sweden. Storegate can deliver our Swedish cloud service under a framework agreement with one of our major partners.
We offer you flexible solutions where the content of the service can be easily adapted to the needs of your business and individual employees. We would be happy to arrange a meeting to tell you more about us and to hear more about the challenges and opportunities facing your organisation.