Enterprise
A file storage service with performance and availability
One solution does not fit all. That's why we offer customized and scalable Enterprise solutions for business-specific needs. We meet your requirements in both contracts and technical solutions.
Trusted by IT - praised by users
What can SOSA do for you?
We help you build your own file sharing solution (Storegate Online Storage Application) by integrating the essentials of ownership, compliance, privacy and security in the cloud. Our API protocols give your processes and flows access to an SOSA platform and services that allow your users to work seamlessly across systems knowing that data is stored under full control.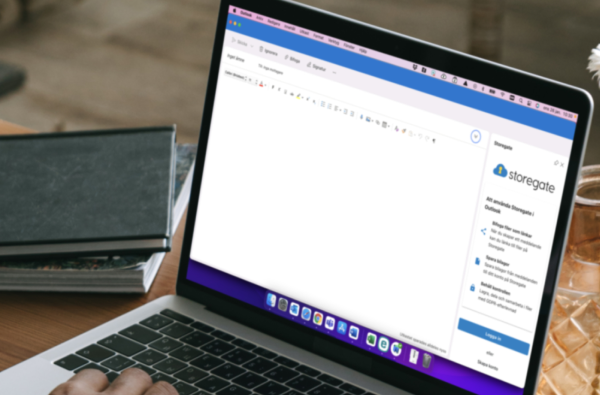 We soon realised when looking at different options that Storegate was the provider that could best meet the requirements we had made based on the Privacy Shield's invalidation and the General Data Protection Regulation (GDPR). In addition, the services are easy to use for both administrators and users.
- Michael Sanda, IT Manager at
Stöldskyddsföreningen
Storage in Sweden under Swedish law
As a Swedish cloud service, we develop our own services and store all information in Sweden.
Safe cooperation
VPN is not required.

File access from anywhere, on any device.
Reliable availability in the cloud.
Built-in granular security and user controls.

Safety for hybrid workers

No files are stored on the client
Ability to lock the service to IP numbers
Two-step verification TOTP-based code or Entra ID

Seamless cooperation

Familiar experience with "unit letter" in explorer
Real-time co-editing in M365
File and folder links with BankID/password and permissions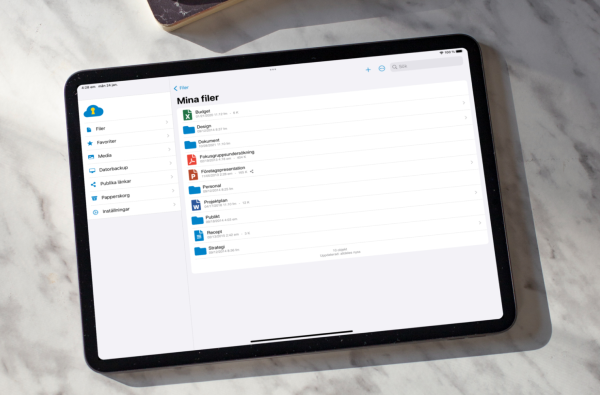 Keep control and set permissions
An organization requires resources and time to develop. We give you the ability to scale services and users according to your business needs. A flexible Enterprise solution with administrative control that makes your employees more productive and gives you more time for other things.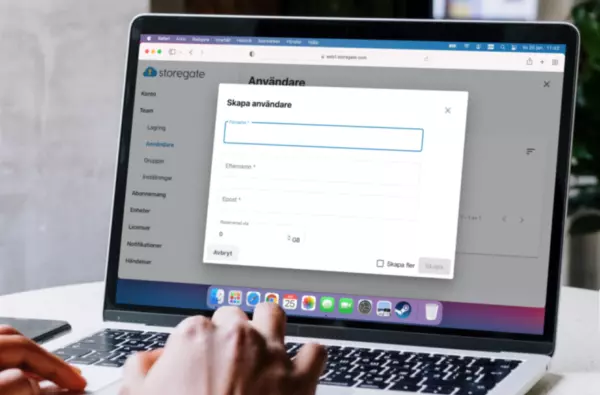 Working together
Working together across different units should be as easy as meeting in a conference room. No matter where your colleagues are in the world, accessing and sharing their work files on Storegate is always just as easy.
With our Swedish cloud service, all your company's files are in one place. Your colleagues can choose to sync personal files, access shared files directly in the cloud, back up their computer or use a mobile phone to share files, for example.
All employees can continue to work in the same software they are familiar with, but instead have access to all their information on Storegate via the Explorer/Finder on their computer .
100% protection against foreign legislation
The benefits are many. The SOSA platform gives you control over the entire process and can guarantee full privacy protection with Swedish-speaking support for the solution.
All the systems we use are located in Sweden and since Storegate is a Swedish company, all storage is regulated under Swedish law. This means that you as a Storegate customer get 100% protection against the US CLOUD Act and FISA 702.
Your organisation will have a much easier time complying with GDPR because you won't have to worry about the possible impact of foreign laws over time. With Storegate, your files and personal data stay within Sweden's borders.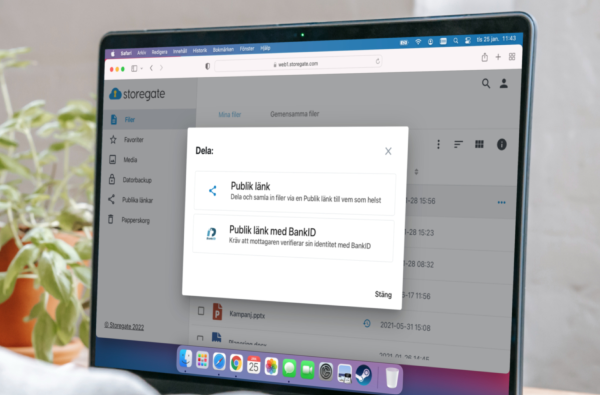 Support
As a business customer, you'll get personalised help to find the right solution and get started with all our services. Our knowledge base makes it easy to find answers to common questions or get in touch with our support. We'd love to talk to you!
"Named Europe's best cloud service for Swedish businesses"
by IDG Techworld.
All services under own brand
To make our cloud service more user-friendly and unique to your organisation, we can offer services under your company's own brand. We can customize our Swedish service to your organization's name, logo and create unique application icons according to your graphical profile.
With our powerful administration tool, you can also make changes to texts, images and phrases on the fly. You can also use your own domains and SSL certificates, specifically tailored for larger enterprise solutions.
Microsoft Entra ID integration
Our goal is to make it secure and easy to store, share and collaborate with digital information in the cloud, both internally and externally. With Storegate, you can easily complement your existing cloud service with our Swedish cloud to get secure and legally compliant business data management.
If your organization uses the Microsoft cloud-based identity and access management service (Microsoft Entra ID), you can automatically activate and deactivate users and/or groups. Then users can easily log in with their regular AD account at Storegate.
Purchase Storegate through your existing IT partner
Storegate has a large partner network and close cooperation with the market's leading IT suppliers. Let us help you find the best solution for you!
Would you like to know more? Contact us or order Storegate from your IT partner or via your existing framework agreement.