Extended access
Features for more control
Purchase Extended Access for the ability to set IP locks, get privileged access, 24 months of event log and integration with Microsoft Entra ID.
Enhanced access for extra security and control
Control access with IP lock
Extended Access includes the possibility to get a private cloud service in a public cloud. Specify an IP address or a range of addresses on a domain that can make logins to your account, meaning you can control which fixed IP numbers get access.
For example, the IP lock can be used for one or more offices, a production facility or an important partner. If you also want to limit access to public links, you can disable the public links function as an administrator.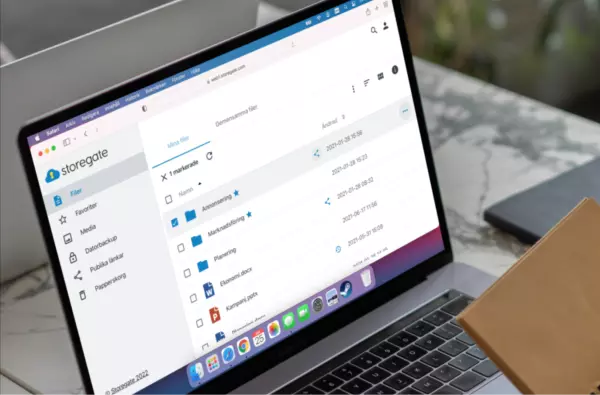 Privileged access
Sometimes there is a need to be able to secure all information that you or your colleagues save in Storegate. This may be for organizational or legal reasons, for example.
Extended Access includes the Privileged Access function, which means that you as an admin can access all information saved by you, your sub-users and partners.
Extended event log
All company accounts on Storegate have an event log with events that have occurred on the account in the last six months. For example, you can see who updated, edited or created a file. Who has shared public links and files from the account and who has received new permissions.
In Extended Access, all your events are saved in the event log for 24 months.
Are you already a Storegate customer? Contact us for more information on Extended Access.  
Storage in Sweden under Swedish law
As a Swedish cloud service, we develop our own services and store all information in Sweden.