Projects and data coordination
Coordinating construction, contracting and infrastructure projects
A complete solution designed for internal and external projects with a need for secure data coordination and document management.
Effective data coordination for successful projects
Data coordination in construction projects
Gathering all data in one place makes it easy to keep all parts of the project together, from requirements definition and management to design and production. With our Swedish cloud service, project data is coordinated in a secure and efficient way.
All documentation is stored in Swedish data centers and project participants can easily access and work in project information via computer, mobile or tablet.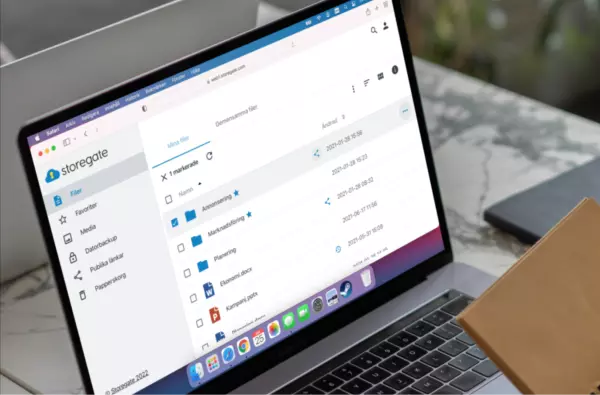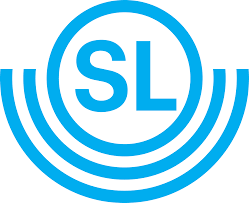 Our main requirement for these solutions is information security. We share sensitive construction data and other project documentation between hundreds of users. When we are working, our updates are very fast and it is important that everyone is on the latest version of the same file, Storegate solves that.
- Stefan Österdahl, Data Coordinator SL, Program Slussen.
Project value 1-50 MSEK
4995 kr
Per month, invoiced annually
5 project managers
Collect and organize all information related to the project.
Up to 50 project participants
Invite internal and external users
250 GB storage
Storage of files in Sweden
Support
Project value 51-100 MSEK
8995 kr
Per month, invoiced annually
20 project managers
Secure data coordination and document management on your terms.
Up to 100 project participants
Invite internal and external users
250 GB storage
Dedicated support
Education and training
Project value 101- MSEK
Quotation
Invoiced according to contract
Unlimited number of project managers
Customized solution for large projects with unique needs.
Unlimited number of project participants
Invite internal and external users
Unlimited storage
Dedicated support
Education and training
Be contacted by us
Fill in your email address and we will contact you to schedule a short call to discuss your needs and how Storegate can help you with data coordination.
Data coordination in infrastructure projects
Watch as our partner Telia Cygate describes how Storegate is used for data coordination in one of Sweden's largest infrastructure projects, Slussen, Stockholm.
Share project data behind secure links
Storegate makes it easy to share information, even to recipients who do not have a Storegate account. By sharing data with our public links, the information is protected while making it easy to share and coordinate CAD and BIM drawings, reports, tender documents, etc.
Invite internal and external users
Coordinating and structuring project data is easy with our collaboration tool. As an administrator, you can invite both internal and external users, create groups and assign specific permissions to users, and ensure that the right team or person has access to the right information.

Storegate's services are ideal for us because the security is high class, data is stored on servers located within Sweden's borders and not locally on each user's computer.
- Richard Runnedal, Construction Manager Skanova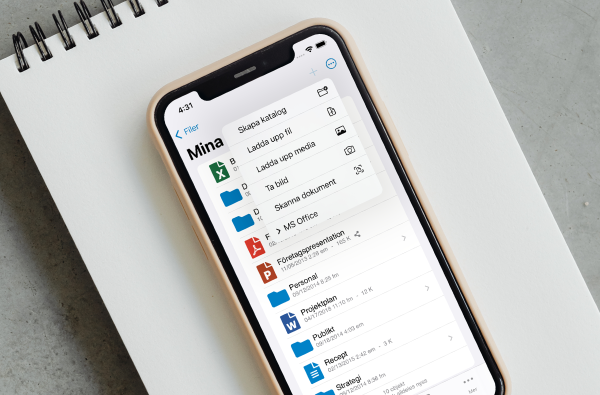 Full control in a Swedish cloud
With data coordination in our Swedish cloud, you get a clear overview and structure in the project. You also get the security of Swedish storage and avoid exposure to foreign legislation.
Authorisation management
Use authorization roles at user or group level. Choose between simple and extended permissions.
Agile way of working
Easy-to-use web interface for sharing and storing files on desktop and mobile. Apps for iOS and Android included.
Traceable event log
See all events and activities happening on the account. Search by user, filter by date and more.
File lock
Avoid someone editing a file that belongs to you. Check files in and out or have the automatic file lock applied when editing files.
Version management
View previous versions of documents and files easily via the web interface. Select the number of versions saved.
Project groups
Set the permissions for which groups have access to what and which users/groups can create new project folders.
Public links
Create distribution links. Choose settings such as date and visit restrictions. Protect with BankID* or password verification.
Working in Explorer
Storegate Cloud Folder is a fast and secure way to work online in Explorer. Stop worrying about data being scattered across computers.
Office package
Whether you use the browser or the Storegate Cloud folder, you can choose to work in the locally installed Office package or Office Online.
Folder monitoring
Create a watch on when files are updated in selected folders and directories.
Extended access*
Restrict access to IP numbers, get privileged access, extended 24-month event log and integration with Microsoft Entra ID.
Wastepaper basket
Recycle bin that protects against accidental deletion and recovers files and folders.