File sharing
Share files securely
Sharing and sending files with our Swedish cloud service is easy and secure. With a built-in file sharing service, you can share information both internally and externally.
Secure file sharing in a Swedish cloud
Share and send large files online
Whether you want to send an entire folder, a single file or multiple images, you can safely and easily share important information securely in our Swedish cloud service.
By creating a distribution from your Storegate account, you can send files or folders in a GDPR-secure way.
In addition, you can protect information with Sweden's largest e-identification system, BankID. Sharing files safely and seamlessly has never been easier.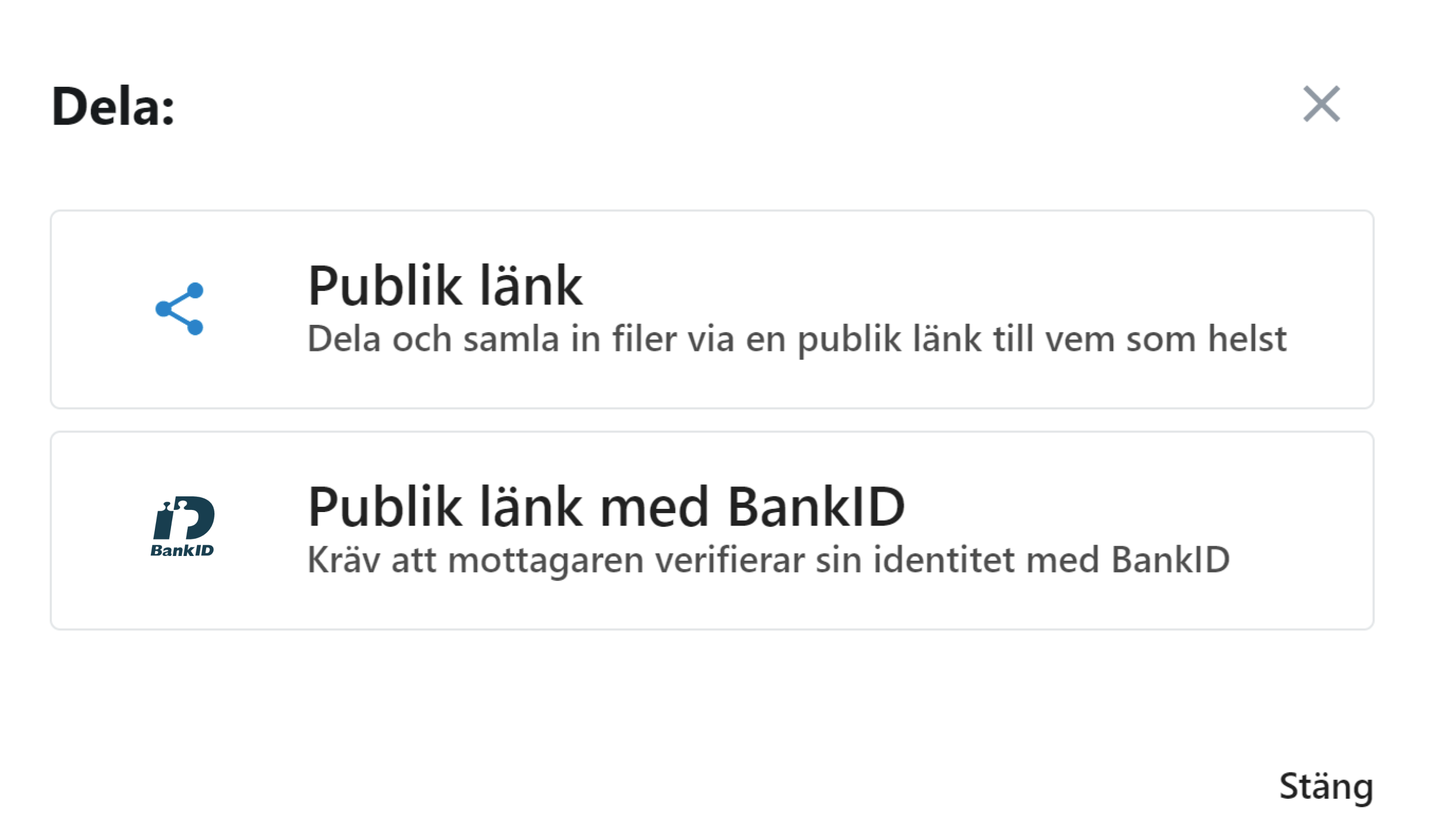 Storage in Sweden under Swedish law
As a Swedish cloud service, we develop our own services and store all information in Sweden.
Emailing files under Swedish law
Storegate is great for securely transferring large files between internal users or external parties such as suppliers and customers. The entire company can use the cloud to send documents, quotes, contracts, reports or other important files in a GDPR-secure way, for example.
The recipient you want to share files with does not need to have a Storegate account to receive the content. Once you have created a public distribution and uploaded the information, the recipient of the distributed link can download the files.
Storegate is also available as a free extension in Outlook and can be downloaded completely free of charge. It allows you to send sensitive data directly in Outlook, protected behind a distribution link from Storegate. With our Swedish cloud service you get fast file transfer and can send and save attachments directly to a Swedish cloud.
Straightforward file sharing
Don't complicate things unnecessarily, keep track of all your information with smart features like event logging, version control and secure file sharing. With Storegate, you get the best cloud service for sending and collecting large files from anyone. With us, you can work even smarter by:
Avoid problems with attaching large files
Access information from any device
Easy file sharing from your mobile
Sending and receiving files in email in compliance with GDPR