Board work
Save board documents securely in the cloud
Manage board minutes, documents and accounting securely and seamlessly in a Swedish cloud service. Sign board minutes and agreements digitally. Take control of your board work and have everything in one platform.
Digital document management and collaboration for board and management.
Digital board work
We offer you a Swedish cloud service for managing and documenting board documents online. With our Storegate Safe Box service, you get a secure web-based service to store, share and collect sensitive information with the requirement of BankID verification to access the data.
With us, all information is stored securely in Swedish data centers. All Storegate services also guarantee full GDPR compliance, making it easier for you to manage sensitive information in the cloud. Get started and simplify board work with a secure and complete Swedish cloud service.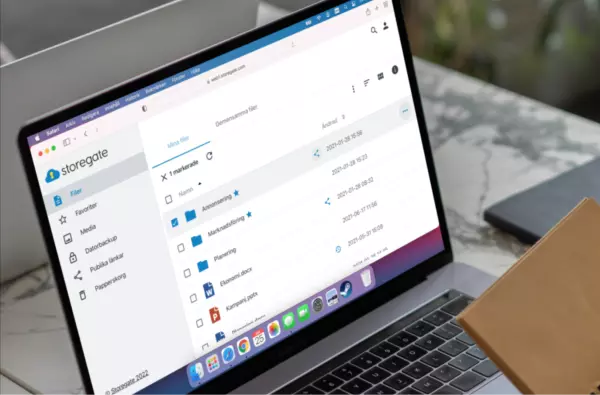 Effective board meetings
To make a board meeting as effective as possible, preparation is important. Instead of having to email around files, minutes and other important information, all members can access the latest information super-easily directly via the web.
When you work in Storegate's Swedish cloud service, you get a common place for the board to keep all their documents online. The administrator of the account always has full access control, giving total overview of documents and users.
With Storegate Safe Box, you simply get a solution that makes board work easy for everyone. You get tools for both editing and saving Office documents, as well as a secure file sharing service for sending information to external parties.
Safe functions:
Storage in Sweden under Swedish law
As a Swedish cloud service, we develop our own services and store all information in Sweden.
Secure integration with Sweden's largest e-ID by far, BankID.
Secure BankID login
Login to the service is via the web with a secure BankID login. The user identifies himself with his personal BankID and then gains access to the common storage area.
With BankID as a login method, you can be absolutely sure that only added members have access to the information on the Storegate account.
BankID makes logging in easier for your users
Gives you full control of who can log in to your Storegate account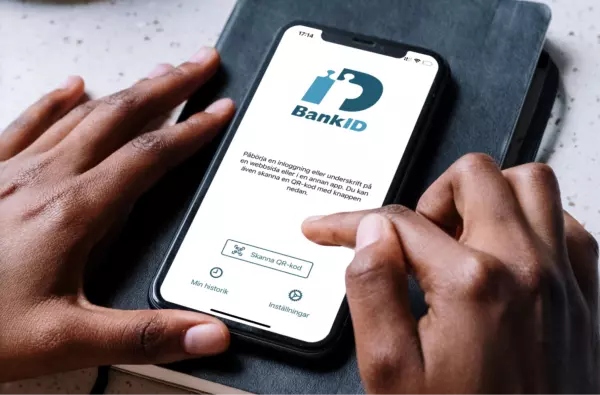 Document sharing
Give your members a secure platform to plan, document and share information from. Create your own folder structure and drag and drop files you want to secure in the cloud.
With Storegate Safe Box you get a central place for digital collaboration and a safe and efficient file sharing service. It also includes smart tools for sending and receiving large files securely.
Storegate is available as a free add-on in Outlook, where users can easily access the shared storage space without having to leave the email application. Create a public link and send it to any recipient. The file is then shared directly from your Swedish cloud service.
Reliable storage on Swedish servers
We always store all files duplicated, on two separate servers located in different data rooms. Storegate is tailored for different companies and organisations that want to store and manage files in a GDPR-safe way.
You get a secure storage location in a Swedish cloud, where no foreign authorities can access the content. We have high standards for both security and confidentiality.
Try our Swedish cloud service for free for 14 days! If you would like to book a free demo or get help getting started, just get in touch.
Digital signing
With digital signing, businesses can replace the paperwork and time-consuming process of physical signatures with secure digital signatures. E-signing makes it possible to send and sign confidentiality agreements, sales contracts, invoices or supplier agreements from anywhere.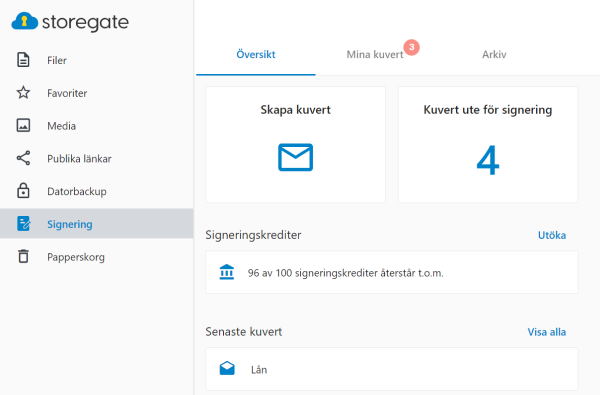 Support
As a business customer, you'll get personalised help to find the right solution and get started with all our services. Our knowledge base makes it easy to find answers to common questions or get in touch with our support. We'd love to talk to you!
"Named Europe's best cloud service for Swedish businesses"
by IDG Techworld.
Data Room
For corporate sales or other sensitive legal negotiations, a Data Room is required. That is, an extremely secure place where different parties can gather and share information.
Storegate Safe Box is a perfect tool for companies and authorities with these requirements. Logging into the service requires BankID or 2-step verification and you can only access the files via the web interface.
No clients or apps are allowed so that information is not spread across more devices. The event log also shows who has handled which file for possible follow-up.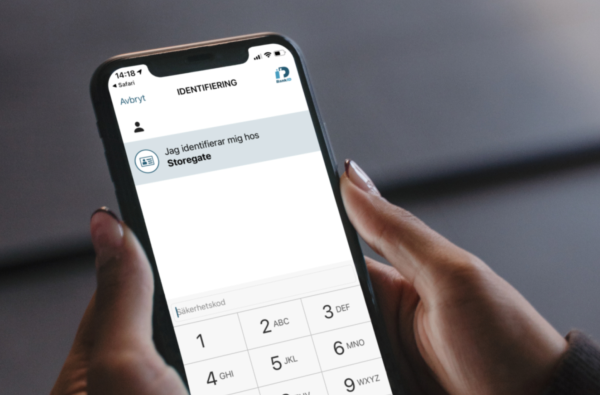 Get started and try a secure, easy and paperless boardroom!
Safe Box
1490 kr
Per month
10 users
120 signatures/year included
Digitise board work and manage all documents in one place, in a Swedish cloud service. Excellent for information that needs to be "locked in".
| | Safe Box |
| --- | --- |
| Basic functions | |
| Storage space | From 100 GB |
| Users | From 10 users |
| Common in the area | |
| Web interface | |
| File sharing | |
| File submission | |
| Secure recycle bin | |
| Digital signing | |
| Additional functions | Safe Box |
| Branding | 9,99 €/month |
| Office tools | Safe Box |
| Create Office files | |
| Edit Office files online | |
| Collaborate in Office files online | |
| Outlook plugin for secure file sharing | |
| Collaboration tool | Safe Box |
| Administrator role | |
| Permissions | |
| Groups | |
| File locking | |
| Notifications on folders | |
| Security | Safe Box |
| Encryption | |
| Share files with BankID | |
| Logging in with BankID | |
| Two-step verification | |
| Version management | |
| Event log | |
| Storage in Sweden | |
| Supports GDPR | |
| Support | Safe Box |
| Support | |